Netflix has everyone wishing they were "17 Again"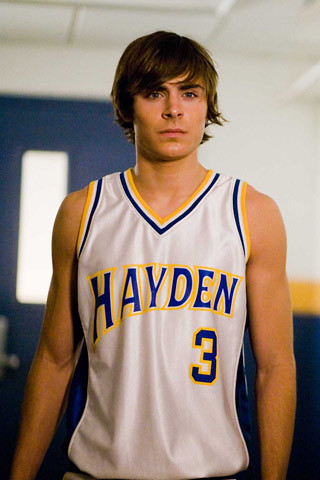 "17 Again" is a popular romantic comedy from 2009 that was recently added to Netflix.  Directed by Burr Steers, it has already reached #7 in the country on Netflix. This movie is one that connects with me on a personal level. Many situations the main character, Mike O'Donnell, faces I have also been in. Mike O'Donnell is a high school athlete who puts in so much hard work so he can play for his dream college. I train with the same passion every day, with a dream college in mind.
Mike O'Donnell (Matthew Perry and Zac Efron) is a high school basketball player with a goal of going to Ohio State. He has one last game as a senior to show the Ohio State scouts what he is capable of. Mike's girlfriend, Scarlet O'Donnell (Leslie Mann and Allison Miller) causes him to leave the game, throwing away is basketball career. Twenty  years later, Mike wishes to be 17 again and have a do over. His wish comes true and he must decide what to do differently this time.
This movie had a very clear plot that was easy to follow. Typically in movies that flashback to different times it becomes confusing, but this was not. The acting was also very impressive, which one would expect with so many well known actors involved. The emotion the actors showed made me feel as if I was living the movie. However, music should have been more prevalent in the film. Some scenes were a bit awkward, which could have been alleviated with music in the background. Overall, the movie was well written and very well executed.
The level of connection I could feel, as many other athletes would, is what really stood out to me. In one scene 17-year-old Mike is faced with the pressure of making the game winning points. A situation like that is something I have been in many times. The sheer love for the sport shows in Mike through his determination, which almost makes me feel like I am in one of those moments again. The scene made me feel transported and I found myself holding my breath because I was nervous for him. The drive and love for his sport made me connect with him in that way.
For those who love romantic comedy movies, this movie is perfect; as well as athletes looking for a touching movie to watch. This is one of my favorite movies that is good for more than one watch.