Drama pages create turmoil on social media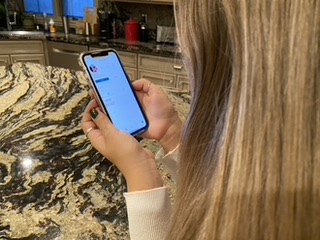 Many students at Reno High have been contacted or featured on social media drama pages. Drama pages at school are typically Instagram or Snapchat accounts created by students. These pages aim to spread drama, hence the name, drama page. Multiple non-school affiliated pages have been active this year, and many times, the things that the pages post are not done with permission from the students who are being posted about. 
Pages typically post anonymous confessions and information about student friendships, fights and relationships. Students who run pages are also anonymous, meaning they can post freely with no consequences from others at school. 
One freshman, Charlie Tatro was contacted by a page via Instagram messaging. He was asked about a personal relationship with one of his friends. Tatro wasn't comfortable with the questions.
"I mean the attention was cool, but I was uncomfortable answering their questions," Tatro said. "I knew that these pages were bad, and they usually just spread rumors, which lead to unnecessary drama." 
One drama page, @reno_hs_tea posts about spreading positivity. One post on their page encourages students to be kind to one another. They said that their goal was for the truth to be shared, but their message for positivity wasn't taken well by students.
"Some people needed to be exposed" said @reno_hs_tea. "people direct message me telling me I'm childish."
Principal Kris Hackbusch included a section in the school mass email addressing the pages, after students had brought them to his attention. He said that he did not see many positive outcomes from the page's posts. 
"I had noticed a few on my feed but then I had some concerned students contact me about them," Hackbusch said. "They were easy to find, and some were following me.  Anything that is unkind is concerning. Students have enough to worry about and we just need to spread love and understanding. We need to be careful how we treat each other. We are all dealing with stress and we need to be kind always."