Savers reigns supreme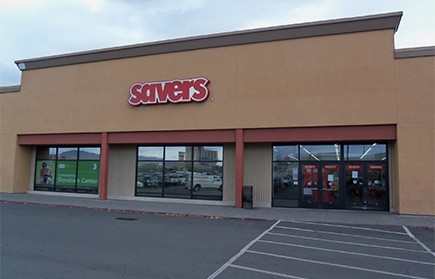 As the sustainable lifestyle becomes more relevant in our society, people are doing what they can to find ways to help the environment. One of those ways being thrift shopping. Thrift shopping has become a  major trend throughout the past couple of years, with some of the two of the most popular second hand stores being Goodwill and Savers. 
Goodwill and Savers are both reasonably cheap, but Goodwill is more affordable. At both stores, one can find name brands such as Calvin Klein, Levis, Tommy Hilfiger and Dickies for under 20 dollars. Goodwill is just slightly cheaper, as you could find almost identical t-shirts at both stores, with the one from Goodwill being a dollar or two less . With that said, Savers still has good prices, they just aren't as inexpensive as Goodwill. 
Savers has a better selection than Goodwill has, as I have noticed that Savers has more clothing items to choose from, while they are also just more in style and up to the times. Savers also has more sections to choose from than Goodwill has, as Goodwill just has the basics. Savers goes all out with many subsections to help shoppers find exactly what they need, including a section for almost every kind of article of clothing. This makes it easier to find exactly what kind of item you are looking for in just a few seconds. 
Both stores are organized well, but Goodwill goes the extra mile to color coordinate every section of the store. Savers is well arranged and categorized within each individual section as well, but not by color. Obviously this isn't a requirement, but it makes it a lot easier at Goodwill when you can go into a section and find the exact color of clothing item you are looking for. 
Savers holds a more sentimental place in my heart as it is my friends and I go to second hand store. They always have great treasures that I just have to buy, otherwise I would be mad at myself later. 
Both thrift stores have their own perks, such as a color coordination, or a wide selection of items. I personally like to switch up which one I go to, but I have a preference for Savers due to how many different types of clothing items they have and that it has always been my go to place for great thrift finds.