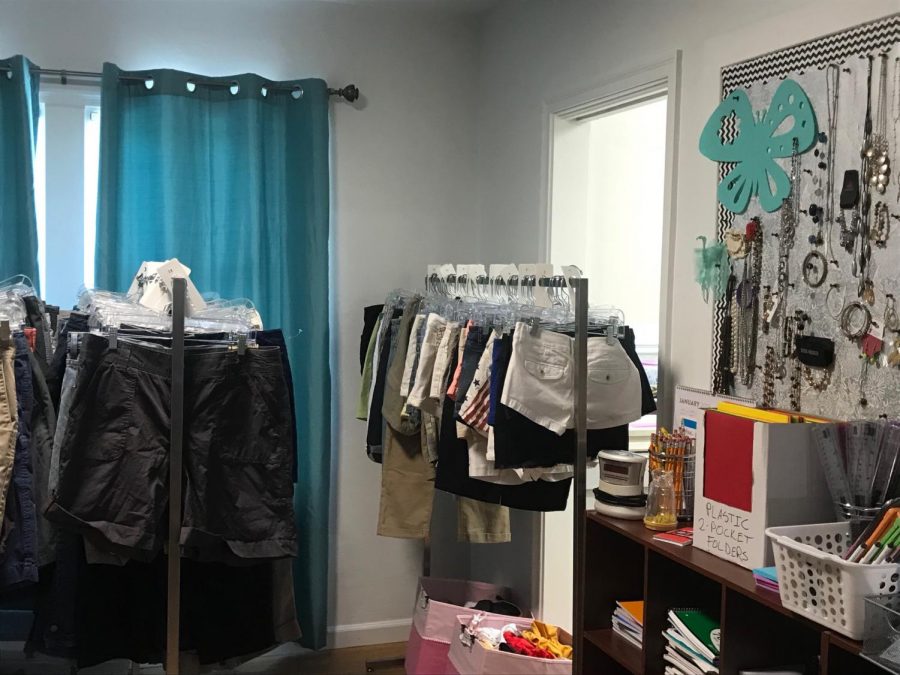 Tyler Hofmann
Thirty-seven percent of students in the Washoe County School District are eligible for Free and Reduced Lunch (FRL), according to the 2019 WCSD School Data Profile book. This means students don't have the money at home to buy their own lunch, and possibly don't have the money to get the supplies needed for their classes, clothes to wear when they grow out of the ones they have currently, and in some cases the money they need to buy basic hygiene products.
In Washoe County, there is an organization geared towards assisting high school students facing destitution. Founded by Sue Bary and volunteers, Project 150 is a non-profit organization dedicated to helping disadvantaged, homeless, and displaced high school students on their way to graduation. For five years, the people at Project 150 Reno have been working nonstop with students to help them get to where they need to be.
"If you can help kids stay in high school just by a fresh pair of shoes or school supplies, something so they feel comfortable going to school, it's worth our time," volunteer Susan Dake said. "If people can graduate, then it's worth it."
In a position of poverty, graduating and moving onto college sounds unrealistic and far-fetched without the money or materials to get there. Helping students reach that point is really what makes Dake and her coworker, Liz McFarland, proud of what they do.
The stereotypical idea of a free shop for disadvantaged students may be seen as bland and can take the excitement out of customers before they've seen what a store has to offer, so receiving items that are trendy or in a style suited for young adults is important to their boutique.
Making students comfortable is a big priority to the organization. All information given stays anonymous, and the volunteers value design just the same as they do necessities; making sure kids get what they need and like the look of it, too.
"They're (students) surprised," McFarland said. "So then they start seeing maybe some brands, or maybe some colors or styles, and then they start opening up."
Dake and McFarland, along with many other volunteers, have been working with Project 150 for over a year now.
Lightly used or new clothes, school necessities, non perishable food and toiletries can be dropped into the donation bin at Project 150 Reno Boutique at 1340 Foster Drive or 8995 Terabyte Dr Suite F. On Wednesday's, students are able to come and choose clothes or other materials that suit their needs and their style.